10 products for your office that are actually useful
As an office worker I rely on various products during the working day. From my desk and monitor to my keyboard and mouse, everything affects my productivity. Adding new tools or upgrading the existing ones have always helped me to be more effective. Based on my 8+ years of experience, I have compiled a list of the most useful products you could use in your office. Their goal is to relieve your pain or increase your productivity, or both. So, let's get started!
1. Noise-cancelling headphones
Noise is one of the primary reasons for decreased productivity in the open office spaces. Luckily, you can significantly reduce the outside noise by using noise-cancelling headphones. If you want to know how effective could be a set of such headphones in the office, please read our article about it.
Bose is an infamous corporation which sells mostly audio equipment. Their noise-cancelling products are very popular around the globe. On the 30th of June, 2019, Bose released their newest headphones - Bose Noise Cancelling Headphones 700 in an effort to compete with Sony and their Sony Noise Cancelling Headphones WH1000XM3 for the best noise-cancelling headphones in the industry.
Pros
The best noise cancellation

- the headphones have a sophisticated 8-microphone noise-cancelling system and 11 ANC levels

The best call quality

- the headphones have a new 4-microphone system which isolates your voice from competing noises. This is the killer feature of the product and it is absolutely crushing the competition.

Good-looking

- the headphones have a sleek distinctive design
Cons
Software issues

- users report they experience a ton of issues with the mobile application used to connect your device to the headphones. At the moment of writing, most of them are addressed with updates.

Not as comfortable as expected

- the previous model, Bose QuietComfort 35 II, is reported to be a much more comfortable pair of headphones. Bose Noise Cancelling Headphones 700 have an increased clamping force and put pressure on the top of your head.

Expensive

- they are pricey
2. ID badge holder
The ID badge holders are used by almost anyone working in an office. A badge holder is a great accessory which could make you look more professional.
Not so long ago, we created our own top 10 best ID badge holders list. The clear winner was the Specialist ID leather badge holder. It is designed by Specialist ID and produced by the Union Labor in Florida, USA. This badge holder and its lanyard are made of genuine leather. The Specialist ID leather badge holder has 4 card slots - 1 at the front with a display window, 1 at the top and 2 in the back.
Specialist ID Leather Badge Holder
Recommended for:

office workers, government employees, medical professionals

Size:

3" × 4.375" (7.62 cm × 11.11 cm)

Lanyard's length:

19" (48,26 cm)

Orientation:

vertical

Copyright:

photo by Specialist ID
Pros
High-quality

- it looks sturdy and professional

Made in the USA

- designed and manufactured in Florida

Reinforced stitching

- it is a lot more durable than its competitors

Light

- because of its simple design, the badge holder does not weigh much
Cons
Needs a breakaway clasp

- this could prevent your holder from catching in any machinery

Expensive

- it is pricey, but you get what you pay for
3. Seat cushion
Sitting on a chair for a prolonged period of time could lead to back pain, neck pain or tailbone pain. You can read about my surgery due to sitting on a chair with a hard surface for years here. The best solution to the problem is to buy a new, comfortable chair. But this could mean spending a lot of money on different office chairs until you find the right one. Fortunately, there is a quick fix - seat cushions.
Purple was founded in 1989 by the Pearce brothers. Both of them are engineers. The Pearce brothers named their company "Purple" because the color signifies treating everyone like royalty. The company specializes in cushions, pillows, mattresses and has over 30 cushioning technology patents. Their Purple Simply Seat Cushion is one of the best seat cushions on the market today.
Purple Simply Seat Cushion
Recommended for:

office chairs, hard chairs, wheelchairs, people with tailbone (coccyx) pain

Size:

17.5" × 15.75" × 1.25" (44.45 cm × 40 cm × 3.175 cm)

Copyright:

image by Purple
Pros
Made in the USA

- it is a high-quality cushion

Comfortable

- it definitely increases the comfort of your chair

Temperature neutral

- because of its design, the pillow allows passive air flow

Durable

- it lasts a long time

Includes a cover

- the cushion has a washable black cover
Cons
Expensive

- the Purple Seat Cushion is pricey, but you get what you pay for

Bad smell

- it doesn't smell good for the first few days

Not suitable for overweight people

- Purple has a special double cushion for overweight people here
4. Air humidifier
Dry air in the office could cause a lot of issues to your body including dry skin, allergies, frequent coughs, dry eyes and eye strain . Fortunately, there is a simple solution to this issue - the humidifiers! They have a lot of benefits - preventing influenza, keeping the skin and hair moist, reducing allergy and asthma symptoms, and more.
Levoit was founded in 2017 in Orange County, USA. The company is specialized in designing and manufacturing air purifiers and humidifiers. They are one of the leaders in this market. The newest product from Levoit is the Dual 100 Humidifier & Diffuser - the perfect humidifier for the office.
Levoit Dual 100 Humidifier & Diffuser
Recommended for:

offices and homes with dry air

Range:

107-260 ft² (10-24 m²)

Water tank capacity:

0.48 gal / 1.8 L

Run time:

8-20 hours

Noise level:

less than 29 dB

Copyright:

image by Levoit
Pros
2 in 1

- the Dual 100 is both humidifier and diffuser for essential oils. Aromatherapy improves both physical and emotional health.

Top-fill design

- you could fill the device from the top with no hassle

Quiet

- the noise level is less than 29 dB, which makes it very quiet

Sleek design

- it looks great
Cons
It could overheat

- if the humidifier is placed on a carpet or towel instead of a hard elevated level surface, it could overheat

Not so easy to clean

- in spite of having easy design, the cleaning requires a little bit more effort because of all the parts you have to disassemble

The power cord cannot be detached

- having a detachable power cord makes the maintenance of a humidifier easier
5. Water bottle
Water is more important than food and according to health authorities, you have to drink at least half a gallon (2 liters) of water a day. Having a bottle of water on your desk acts as a reminder you have to stay hydrated. Also, it eliminates the need to constantly refill your cup from the water dispenser.
Purifyou is a family-owned company based in Texas, USA. They produce glass water bottles. As you know, glass is the best choice when it comes down to water bottles in the office. Glass is 100% recyclable and the water does not taste like plastic or metal when you drink it. The glass water bottles from Purifyou are one of the best money could buy.
Purifyou Glass Water Bottle
Recommended for:

office, camping, hiking

Sizes:

12 oz (360 ml), 22 oz (650 ml), 33 oz (1 liter)

Colors:

11 different colors

Copyright:

image by purifyou
Pros
Environmentally friendly

- the product is 100% recyclable

No water touches plastic

- the lid of the water bottle has a stainless steel interior cap body so your water could preserve its taste

Easy to carry

- there is a ring on the cap which makes it very easy to carry

Protective silicone sleeve

- the water bottle has a silicone cover which protects the glass. The sleeve provides a grip, too.
Cons
The bottom is weak

- the bottom of the bottle is glued and it is not sturdy. It can break or shatter easily.

Expensive

- it is a pricey water bottle compared to its competitors
6. Vertical mouse
Wrist pain is common among office workers. Typing on a keyboard and clicking on a mouse for 8 hours a day could lead to RSI. There are a lot of ways to treat wrist pain and one of them is getting a different kind of mouse.
Evoluent is the company which invented the vertical mouse more than 25 years ago. In 1994 the founder, Jack Lo, had a simple goal in mind - to invent a mouse with a design which eliminates the arm from twisting and reduces wrist discomfort. After a lot of struggle, in 2002, Evoluent patented and produced its first vertical mouse. At the moment of writing, you can buy the 4th version of their mouse. The mouse is available for left-handed people, too.
photo by Office Tip
Pros
Reduces wrist pain

- the vertical mouse keeps your hand in a handshake position and decreases the wrist discomfort

Programmable buttons

- all of the mouse buttons could be programmed with the Evoluent Mouse Manager
Cons
Wears out quickly

- the finish of the mouse does not last long

Not as durable as expected

- develops hardware issues (one click produces two clicks) after a year or two

Expensive

- it is pricey
7. Lumbar support pillow
Lumbar support pillows are proven to relieve your lower back pain and improve your back comfort. A lumbar support cushion is usually made of memory foam and have a strap to hold on the back of your chair.
Everlasting Comfort is a brand owned by Upper Echelon Products and based in Austin, Texas, USA. Everlasting Comfort offers a decent lumbar support pillow. Please read more information on the cushion below.
Pros
Relieves low back pain

- it certainly helps with decreasing lower back discomfort

Dual adjustable straps

- to be secured even better to the back of your chair, this pillow has 2 straps instead of 1

Mesh cover

- the pillow has a 3D mesh cover to allow airflow
Cons
Bigger than expected

- make sure you check the size from above before buying it. Not recommended for car seats.

Low-quality straps

- they might tear or rip off
8. Footrest
It's very rare to see an office worker with a footrest. I guess the reason is that most people do not know the benefits of having it. A footrest could improve your position, relieve lower back pain or back issues in general, boost blood circulation and increase your comfort. If you haven't tried a footrest before, maybe it's time to get one now.
Humanscale is founded in 1983 by Robert King. The company focuses on improving performance and supporting a healthy way of working. Today, Humanscale is an absolute leader of office ergonomics. Their high-end products are popular worldwide. Their high-quality FM 300 footrest is a piece of art and it crushes its competition with a classy look and feel.
Humanscale FM 300 Footrest
Recommended for:

lower back pain, bad posture, short office folks

Size:

16" (40.6 cm) × 11.875" (30.1625 cm)

Height range:

from 3.75" (9.52 cm) to 6.75" (17.14 cm)

Copyright:

photo by Humanscale
Pros
High-quality

- this product comes with a lifetime warranty. It has a solid hardwood platform and a steel frame.

Comfortable

- it boosts your comfort and you feel your back and legs relaxed

Durable

- it lasts very long. There are no weak points.

Classy look

- it looks and feels premium

Silent

- you won't hear any plastic squeaking, because it's made of wood, steel and rubber
Cons
Expensive

- it is very expensive for a footrest but considering what the competition has to offer and the longevity of the product, it is kind of fair

Does not lock into place

- it is a bit different from the competition because it is meant to be rocking and not stationary. This design improves your blood circulation by encouraging feet movement. Some people consider this a disadvantage.
9. Monitor stand
As you know, the top of your screen should be at or slightly below your eye level. Otherwise, you might experience eye strain or neck pain. Unfortunately, most of the monitors are not height-adjustable. To fix this issue and have a correct screen positioning, some office workers use books to raise their monitors. Luckily, you do not have to do this anymore, you can just use a monitor stand!
AmazonBasics is a private-label owned by Amazon. The label offers everyday items like office supplies, tech accessories, products for the home and more. AmazonBasics offers a monitor stand, too. The stand itself is height-adjustable, cheap and does the job. For more details on this simple and effective product from AmazonBasics, please read below.
photo by Office Tip
AmazonBasics Adjustable Monitor Stand
Recommended for:

monitors which are significantly below your eye level

Height:

could be adjusted, three options - 2.62" (6.66 cm), 4.25" (10.79 cm) and 4.875" (12.38 cm)

Copyright:

photo by Office Tip
Pros
Adjustable height

- the three levels of height cover a lot of needs

Rubber feet

- they keep the stand in place

Cheap

- it is cheap compared to its competitors
Cons
Looks cheap

- it is not the most stylish monitor stand, but it is acceptable for its price
10. Phone stand
A phone stand could be a valuable accessory for your office desk. It keeps your phone in one place. Also, the stand makes the phone more visible to you while you are working.
Omoton is founded in 2016 in Wilmington, Delaware, USA. The company manufactures tech accessories like screen protectors and device stands. Omoton offers a simple phone stand with a sleek design at an affordable price. You can read more details below.
Pros
Adjustable angle

- the phone stand meets any viewing demands

Charging port design

- thanks to the design of the stand, you could charge your phone without difficulty

Anti-scratch & anti-skid

- it has protective silicone pads which protect your phone from scratching or slipping

High-quality

- it is made of aluminium with 3mm thickness
Cons
Rose gold color is actually pink

- keep this in mind if you choose this color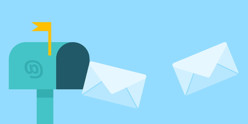 Do you want more tips?
Receive tips for office workers once a month!
Legal information: OfficeTip.org (owned by Tihomir Iliev) is a participant in the Amazon Associates Program, an affiliate advertising program designed to provide a means for sites to earn advertising fees by advertising and linking to Amazon.com. As an Amazon Associate OfficeTip.org (owned by Tihomir Iliev) earns from qualifying purchases.